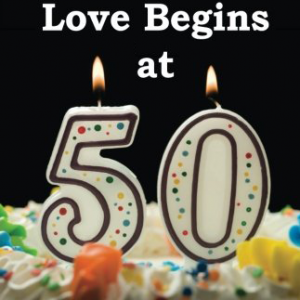 Anita and Clive Debanks have been married for 28 years and have led an uneventful life. But all that is about to change. Although in a loveless marriage, Clive has never been unfaithful. However, as preparations for his fiftieth birthday are underway, Clive feels that life is passing him by and has a yearning for one last fling.
To this end, he chooses three prospective partners from the 'lonely Hearts' column in the local paper. By a strange twist of fate, the same paper is offering a Caribbean cruise, as the first prize, in a competition to find the perfect married couple. Anita enters the competition but keeps it a secret form Clive.
A photographer arrives to take pictures of the happy couple the night Anita is away, and Clive is busy at home, entertaining one of his new dates. From that point onwards, things get a little complicated, to say the least. The action is fast and furious in this hilarious farce.
" A hilarious and unmissable treat… a beautifully crafted comedy that never goes off the boil for a second… roller coaster ride of events.– Dorset Echo. UK
"Sideswipe at marital bliss simply a hoot… A belly-laughing full house could identify with Hopkins' corking script… a stack of witty one-liners… A pure gem of comedy." – Grantham Today. UK
Duration : 90 minutes.
Video
Authors
Related Shows
Photos

Plot / Synopsis
ACT ONE
Scene I Wednesday late morning. (Six weeks before the fiftieth birthday party)
Scene II The following Tuesday evening.
Scene III Friday afternoon. (Three weeks later)
ACT TWO
Scene I Friday morning. (Two weeks later)
Scene II Saturday afternoon. (The fiftieth birthday party)
The Debanks live in a large town in the South of England.
The action of the play takes place in the lounge of their
semi-detached house. It is late spring.
Cast
ANITA DEBANKS  About fifty-two. Well educated. Feels that she has married beneath herself, and consequently, treats her husband with contempt. She has immaculate dress sense.
CLIVE DEBANKS (Husband of Anita) About forty-nine. A romantic, who has been starved of love and affection by his wife. Happy to let the world go by. Very easy going. Not much dress sense.
JACK REYNOLDS (Lifelong friend of Clive) About forty-eight. Confirmed bachelor, who likes female company, without any commitment. Down to earth and lives for today. Full of charisma.
CLAIRE MURPHY  (Lifelong friend of Anita) About fifty-three. Slightly overweight, with a poor dress sense. Has habit of misinterpreting a situation and will often say the wrong thing.
TRACY BARTON (Daughter of Clive and Anita) About twenty-three. Has lots of her mother's traits, although she does have a compassionate side to her nature. Likes keeping up with modern fashion and makes the best of her appearance. Lives on an emotional roller coaster.
ANNABEL WICKSON  (Date) About twenty-seven. Slim, and very attractive. A good dress sense. Not over intelligent. Can be outspoken. Searching for some fun in her life.
MAVIS LEGGETT  (Date) About sixty-five. Gives the appearance of being slightly doddery but is always able to hold her own. She dresses in quirky clothes. An eccentric.
EMILY ROBERTS  (Date) About forty-two. Very attractive with a good figure. Comes from a poor background. Has never married. Kind and considerate. Painfully shy.
HENRY CLARKE (Photographer) About forty. A Cockney with a lot of chatter. Happy-go-lucky attitude to life. A flash dresser.
SUZIE  The goldfish.
Sample Script
Production Costs
12.5%