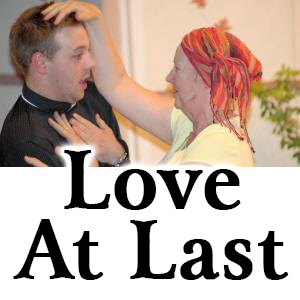 Frank and Rose Saunders have been married for fifty-two years, and are now living in a small retirement complex along with five other residents. On the day a young female care assistant starts working at the apartments, a spate of robberies ensue.
Frank Saunders takes it upon himself to prove that the new girl is the thief. However all is not what it seems. The twist and turns which follow add up to an hilarious evenings entertainment.
"With plot twists and a little bit of romance, this is a fabulous, feel good story … It's rare to see a script where every individual seems to have an equal opportunity to shine throughout a performance. Each of the characters had a considerable amount of script time …"
West Moors Drama Society Review.
Authors
Related Shows
Cast
M3 F7
ROSE SAUNDERS  (Resident) About 72. Has been married to Frank for 52 years. Poorly educated, timid, subservient. Has six children.
frank saunderS (Resident – Husband of Rose) About 75. Treats his wife with contempt. A male chauvinist pig. Thinks he is God's gift to the world. Uncouth and illiterate. Not the most likeable person. Suggestion – mispronounces words which are underlined in script.
HELEN BRAITHWAITE (Resident) About 77. Well-educated. Immaculate in appearance. Looks good for her age. Speaks with clear, posh diction. Been used to a very good standard of living. Her husband died 5 years ago, after which, her two sons persuaded her to move into Autumn Glade.
carol webB  (Care assistant) About 42. Very smart and well-groomed. Full of confidence. Divorced and living alone. Has been working as a care assistant for many years.
MARTHA HOLLIS  (Resident) About 70. Slim and attractive. Kind and considerate. Her husband died 40 years ago. Not much money. No children.
THE REVEREND DAVID HESTER  (Local vicar) About 30. Just moved into the area. Is more concerned with saving souls than personal appearance. A genuine caring person. Not married.
SUSAN JONES  (Resident) About 68. Dresses in bright-coloured clothes with bangles and beads. A clairvoyant. Has had 6 husbands, but now on her own. Enjoys a drink or two. Very superstitious. A tactile person.
KATY TURNER  (Resident) About 81. Profoundly deaf. Shabbily dressed. Her husband died about 10 years ago. Frail and slight in build. One daughter who visits regularly.
jack bowden (Resident)  About 73. Smartly dressed and good looking but painfully shy. Well-spoken. Kind and caring. Bachelor.
Sample Script
Production Costs
12.5%