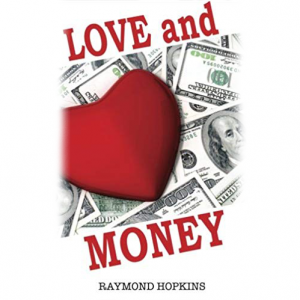 What happens when a family is robbed and try to claim the insurance payment? Not a subject for a farcical comedy? Don't you believe it!
Derek and Pauline Felton have been married for twenty-seven years. Their only child, Amy, is a nineteen-year-old petite girl,whose main interests are boys and animal rights. Life has been passing by fairly smoothly for the Feltons, that is until they return home one evening to find that their house has been burgled.
Derek, who has always had a materialistic outlook on life, decides that their new house insurance will yield a lucrative pay out. Pauline becomes increasingly unhappy about his subsequent course of actions.
The ensuing friction is exacerbated when Amy's latest boyfriend turns out to be the thief. Joyce Clements, their next door neighbour, has witnessed the robbery. She calls in daily to offer support, advice and unwelcome comments. To add to the mayhem, The Reverend Peter Jones, who has unexpectedly called round to invite Derek to read a lesson at a televised service, falls hopelessly in love with the Scenes of Crime Officer investigating the robbery. The hilarious confusion which follows has a surprising twist at the end. This means the Felton's lives will never be the same.
Duration: 90 minutes.
Authors
Related Shows
Cast
M4 F4
DEREK FELTON  About forty-eight. Wears casual clothes. Has a very materialistic outlook on life. Not always truthful. Will grab every opportunity that the world offers, plus some that it does not. A lovable rouge.
PAULINE FELTON  About forty-five. (Wife of Derek) Good dress sense. Down to earth, honest and sincere. A complete opposite to Derek, but that seems to keep the marriage alive.
THE REV. PETER JONES About thirty-three. (Local Vicar) Not much dress sense. A very saintly Christian who has given his life to the church. He is shy and naive when it comes to girls. His romantic passions have never been switched on!
JOYCE CLEMENTS  About fifty-two. (Neighbour) Slightly overweight. Very mixed temperament. Lives alone, next door to Pauline and Derek. Not much money, therefore, finds life hard going. Will need an 'over the top' makeover during play.
AMY FELTON  About nineteen. (Daughter of Derek and Pauline) Good looking and petite. Has very definite views on life, especially on animal rights. Likes a boyfriend whom she can dominate.
P.C. BEN DRAPER  About twenty-five. (Local Policeman) Smart in appearance. A likeable person, but also a bit gullible. Someone you can easily feel sorry for.
ELIZABETH ANDERSON  About twenty-five. (Scenes of Crime Officer) Slim, attractive and intelligent. She has had lots of men friends, but never found that special one.
TONY PECK  About twenty. (The Burglar and boyfriend) A bit scruffy. Comes from a poor background. Not very well educated. Lacks communication skills. His favourite word is all right, which he pronounces or-wight. Only child. Mummy's boy.
Sample Script
Production Costs
12.5%