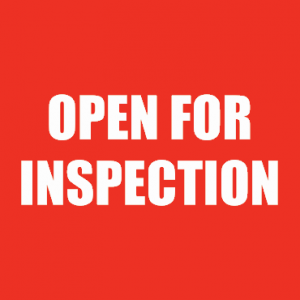 This lively laugh-machine is dedicated to the proposition that "buying and selling property in Sydney is a total farce". The property being auctioned is a 1970s semi, "delivering a quality lifestyle with harbour glimpses", according to its glossy adverts. We visit on three 'open for inspections' and at the catastrophic climactic auction. Television producer Paul and his high-spending wife Griselda want to sell the house as soon as possible because they've got a vast bridging loan on a ritzy pile overlooking Balmoral Beach. Estate agent Hattie is equally desperate for she needs the commission and the approval of her wayward married boyfriend, the company¹s top auctioneer. Two sets of odd couples vie for the house, each with their own desperate motives, and completing the cast is an outsider who calls himself 'Chook'. Somehow he's got his own key and is sleeping on the expensive sofa. What can he be looking for?
A modern Sydney farce, which pokes furious fun at the Harbour City's obsession with real estate. The setting is the open living area of a semi-detached house which is 'open for inspection' on three successive Saturdays, and which is described by the estate agents as 'delivering a quality lifestyle with harbour glimpses' in upmarket Kirribilli. The 'harbour glimpses' are just that: if you stand on your toes, there's a bit of blue between the tall trees.
The problem is that a developer is about to build a block of flats that will extinguish this precious view, and then there's the small issue of rising damp and a leaky roof, which turns the basement into a flood during one of the open days. The vendors are very uncompromising - they refuse to settle for less than $1.2 million because of their own financial difficulties.
You almost feel sorry for Hattie, the hapless real estate agent, who's got major troubles of her own, including being 'slightly pregnant' by the company's star auctioneer. What's more, an unsavory outsider who calls himself Chook has decided to start squatting in the home, and he seems to be looking for more than an overnight shelter. Just when you are convinced the on-site auction will be a catastrophe, proceedings turn into a madcap Treasure Hunt. Writer Hatherley has built his breathless plot with clockwork precision, inspired, he says, by the furious, headlong farces of Georges Feydeau, and the intricate comic gems of John Cleese. Helplessly out of control, his characters chase money, sex and harbour glimpses to the bitter, hilarious end.
Stop Press: DSP has published Open For Inspection in a compendium with Manly Mates and My Henry Lawson.
Authors
Related Shows