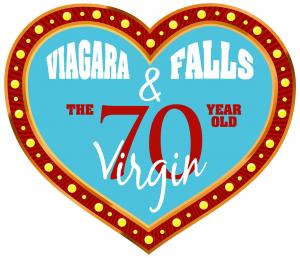 A colourful cast of characters collaborate and connive in this hilarious tale of misplaced unisex Viagra pills resulting in mishap and mayhem of "afflicted" residents in Serenity Gardens Retirement Village, Cemetery Road.
So, take a new-age, three time divorcee and bride-to-be gran, her nervy 70 year old virgin groom, toss in a mad Scot, a gay cop and an exotic doc - then mix in an "uplifted" ex-reverend, his witty wife and a blue-stockinged busybody - and you have all the ingredients for a fun-filled 80 minutes of laugh out loud comedy and farce. Who knew that a sixty-something's wedding could give rise to such chaos, calamity and kinky chemistry? Not to mention the kaftans! Shssh...Don't Mention the kaftans. Why not? You'll just have to read on and find out..."
Running time two acts - of 40 minutes each.
"Plenty of laugh-out-loud moments in this bawdy, yet safe-for-nan farce." Stage Whispers.
Authors
Related Shows
Photos
Plot / Synopsis
A week before his own first wedding night at Serenity Gardens Retirement Village, Eric – the nervous 70 year old virgin - loses his stash of unisex Viagra pills which he had hidden in an artificial sweetener container to deceive his fiancee Fran. The pills end up in the hands of popular residents Ian and Kitty. They are soon putting them into the cups of tea of many unwitting residents who become afflicted 'en masse'!
Attempting to disguise the Viagra's effects, male residents creep around in Caftans - which paranoid neighbour Jane Parker interprets as evidence of religious extremism. She decides to inform the local Terror Squad….
Only Eric and the charismatic Dr Sahdu know what has caused this 'uplifting phenomenon'. But in the nick of time, thanks to a mix of wisdom and hypnotism – plus a large dose of fear delivered by Sgt. Pam Harding of the local Terror Squad - all is resolved.
Cast
Four men and Four women.
Eric Meakin – 70 year old, slightly built, retired entomologist; unworldly, nervous, more at home looking at 6 legged creatures under a microscope than in the company of 2 legged human beings! Slight stammer when stressed or nervous. About to marry Fran. First marriage, (first relationship!)
Fran Foster - late 60s, easy-going, been around the block; now into New Age philosophies especially crystals. Has a heart of gold, married 3 times before. About to marry Eric.
Ian Bell – late 60's, jovial, retired minister/pastor who now conducts civil ceremonies as a celebrant; empathetic, good humoured and kind. Belongs to a number of clubs in the Village. He has been married to Kitty for many years.
Kitty Bell - late 60's – competent, witty, organising and out-spoken. Married to Ian. Is Fran's Matron of Honor.
Jane Parker – 60 plus, retired science librarian; unmarried, critical and suspicious. Doesn't get on with neighbour Kitty, but is good friend of the easy- going Fran. Is going to 'give Fran away'.
Jock McPherson * – early 70's, gregarious Scotsman who likes a tipple and is a bit of a loose cannon. Uses finger "quotation marks" as a mannerism. Eric's best man. Twice divorced, but still fancies himself as a ladies' man – although he is having difficulty "keeping up" with the high libido of new girl-friend, Norma.
Dr Sadhu – genial, gentlemanly Indian (or Anglo-Indian) GP attached to Serenity Gardens Retirement Village, who practises hypnotism on the side. Enjoys using it to help others, likes happy endings. Mixture of idealism and pragmatism.
Sergeant Pam Harding – 50's/60's strong looking and sounding female, member of Local Terror Prevention Squad.
Sample Script
Production Costs
12.5% of box office and licence to photocopy.