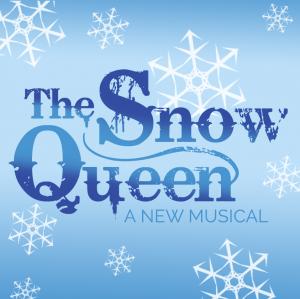 Be spirited away by this new musical adaptation of Hans Christian Andersen's fantastical coming-of-age adventure that inspired the hit Disney movie Frozen.
Join Gerda on a dangerous and whimsical quest to save her best friend Kai before he is trapped forever in the Snow Queen's palace. Dare to enter a world where flowers sing, animals talk, and riddles yearn to be solved.
With an original pop-rock score, alluring ballads, urban steam punk flair, and the enigmatic Snow Queen, you'll soon see this is not your average bedtime story.
Winner of the 2014 Stage Rights/NYMF Publishing Award, a program of The New York Musical Theatre Festival.
"A fairy-tale that rocks " New York Times.
Full Length and reduced Theatre for Young People edition.
Video
Authors
Related Shows
Photos
Cast
5 5F, 4M, Ensemble For Voice ranges visit
this link.
Sample Music
Battle of the Snowflake Army
Just Like You
Equations
Sneaking Up on Gerda
Into the River
Instrumentation / Rentals
Keyboards 1 and 2, Guitars 1 and 2, Bass, Drums, Violin Includes Sound FX CD
Production Costs
14% of Box office.