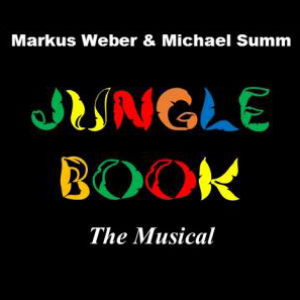 This rock, pop and funky adaptation of the collected stories of Rudyard Kipling has been performed thousands of times across Europe.
Described by Stage Whispers magazine as "full of great tunes, superb characterisation and laughs."
For cast of seven or bolster with a large chorus. With awesome CD backing track.
Authors
Related Shows
Photos
Cast
Mowgli - the boy.
Bagheera - the panther.
Baloo - the bear.
Kaa - the python.
King Louie - the monkey king.
Colonel Hathie - the indian elephant.
Shere Khan - the tiger.
Plus optional chorus.
Sample Music
The Power of the Jungle.
Shere Khan the great wild tiger.
Kaa the sssnake
I am the King of the Monkey tribe.
Sample Script
Instrumentation / Rentals
CD Backing Track or small band.
Production Costs
14% of Box Office.