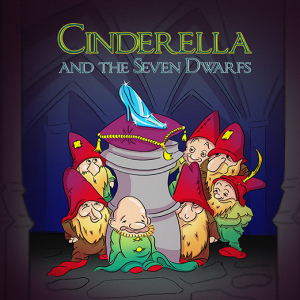 Since Snow White rode off with her Prince Charming, the seven dwarfs have been doing it tough. Explainy, Cranky, Panicky, Mimey, Rhymey, Clumsy and Boofhead are dead-broke and are struggling to pay the rent.
Enter Cinderella. Sick of being treated poorly by her stepmother (and landlady to the seven), she seeks their kindness for somewhere to stay, and a plan is set in motion…
Step 1 – Go to the ball.
Step 2 – Meet and fall in love with the prince.
Step 3 – Get the prince to pay the dwarfs' rent
Should be easy, right…?
70 minute play with a large cast and five songs.
Authors
Related Shows
Sample Script
Instrumentation / Rentals
Bass, Guitar, Drums, Piano/Keys and Guitar. CD BACKING TRACK AVAILABLE.
Production Costs
12.5%