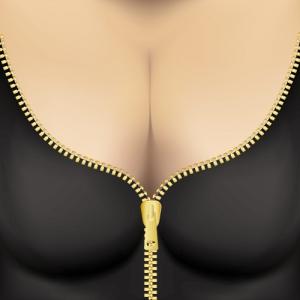 There is nothing MP Gerald Caunfield enjoys more than a quiet weekend with his wife Debbie at his country retreat. Fine wine and good food being high on the agenda. Debbie has thrown herself into village life with gusto, a little more than Gerald could ever imagine, and the results of the village photographic society leave little left to the imagination.
Gerald and Debbie are expecting the arrival of their son, Steven, and his new girlfriend Chrissie, she arrives alone, and a combination of her strange behaviour and her effect on men around her means the weekend goes somewhat awry. Chrissie makes an instant impression and so does Gerald for all the wrong reasons!
Debbie's best friend, Flora, uses Gerald's precious wine cellar to escape the misery of an unhappy marriage, and Gerald's 'battle axe' sister, Margery, and her husband, Cyril, turn up unexpectedly, causing more chaos and confusion when Margery discovers from Chrissie the truth about her husband's secret membership of a rather shady 'club'.
Add to this some misunderstandings involving the local gardener and his wife, plus untruths and compromising situations, it doesn't look as if Gerald will get his quiet weekend after all.
Video
Authors
Related Shows
Photos
Cast
(3m, 5f)
Gerald Caunfield : mid 50's, an MP, not particularly fashion conscious, wears casual trousers and a sport shirt.
Debbie Caunfield : Gerald's wife
Flora : Debbie's friend
Chrissie : 25-35, a pretty blonde with large breasts, a weekend guest
Sam : 30-40, a countryman, the Caunfield's gardener
Clara : 30's, Sam's wife, a country girl, floral skirt, sandals, T-shirt etc
Margery : 60's, immaculately dressed, Gerald's sister
Cyril : 60's, baggy cords, shapeless cardigan, Margery's Husband, a Judge
Sample Script
Production Costs
12.5%