11 years ago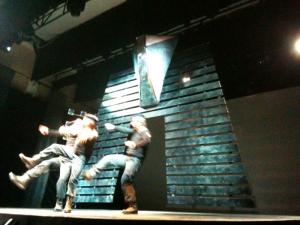 Paris - by Jon English and David Mackay has had a triumphant premiere in the German language.
I had great pleasure in attending the pro-am performance staged by a choir in the town of Mistelbach one hour north of Vienna.
A full account of my adventure can be read at the Stage Whispers Website.
The group sold out 7 performances in a 500 seat theatre.
Paris is being staged in June in NSW.