8 years ago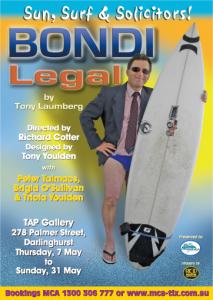 DSP is excited to release three new Australian comedies.
Read all about them in our latest Play and Comedy newsletter which includes suggestions for Anzac Day 2015.
A big welcome to Tony Laumberg the writer of Bondi Legal and The Great Divide.
Also to Peter Madden the writer of On Air! On Air!
Both are professionals who have used their inside knowledge of high profile professionals to create incisive comedies.