11 years ago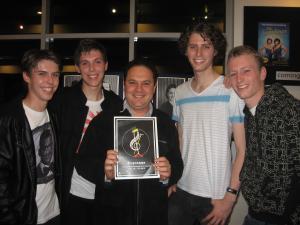 Wollongong had never seen such a combination of brains, brothers and tap dancing.
What a treat for me to see such nimble footwork from Moonglow Productions for their performance of Hot Shoe Shuffle at the Illawarra Performing Arts Centre in NSW.
Five members of the cast were related. There were the Sanderson brothers and the Bell Brothers with their real life on stage Dad.
These tappers also move quickly up top.
The lads were dancing in between studying for Doctorates in Physics and Actuarial studies.