11 years ago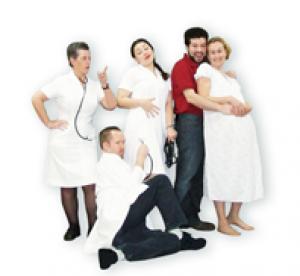 My new catalogue is filled with new comedies and farce.
Check out Stand And Deliver by Janet Shaw. The comedy set in a maternity ward will split your stitches.
If you fancy cheeky black humour then have a read of Where there is a Will - by Norman Robbins, and a new release from April Phillips (the writer of Stiff) Death and Taxes.

For lots of jokes which appeal to the more mature members of your audience you can't go past Ugly Customers by Joe Musaphia - about two old dears who hold up their bank.
In the same genre is Act Your Age a musical farce by Christopher Wortley set in a celebrity sanctuary.
For traditional English farce consider Dying to Meet You by Ron Hutson. It is a fast moving comedy involving a young undertaker, a young woman and mix up with the mafia.
Or if a murder mystery spoof is more your style have a read of Dame Agatha's Greatest Case by Robert Sheppard.