13 years ago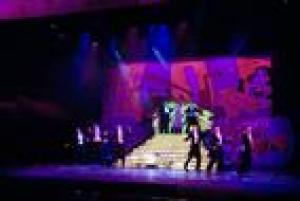 CLOC Music Theatre in Melbourne sold more than 6000 tickets to their dazzling production of Hot Shoe Shuffle.
What an honour for me to have this company stage two shows I represent in one year.
Many companies are using CLOC's BFO costumes and set. Now their dazzling Hot Shoe Shuffle backdrops are available for hire.
If you are interested email grant.alley@cloc.org.au