2 years ago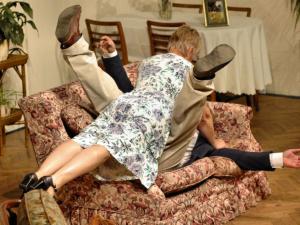 DSP is delighted to represent the classic British farce of playwright Raymond Hopkins in Australia and New Zealand.
There are ten plays to choose from - almost all with the theme of love in them.
Raymond's most popular work is Love Begins at 50.
He commenced writing the farce and comedies to raise money for medical research into Multiple Sclerosis.
Author's royalties over the years have raised tens of thousand of pounds for this worthy cause.
Read the first act of all his plays at this link.