10 years ago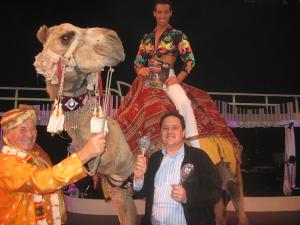 Leading Note Theatre in Ballarat had a surprise member of the cast for The Boy From Oz.
This very talented camel. In front of the camera I am demonstrating my lack of talent.
On the hump was Andrew Ronay-Jenkings just off a nine month cruise as a headline entertainer.
Well done to the whole cast and new producer Matthew Hustwaite.