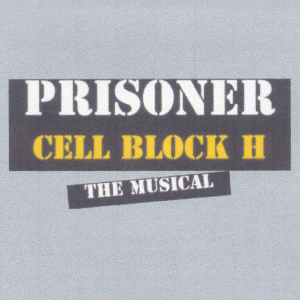 "An absolute hoot." ( The Guardian)
"Pure exultant bubblegum fun." ( The Scotsman)
"The makings of a Rocky Horror runaway hit." ( Midweek Theatre)
"There is in short a riot going on in Cell Block H, and connoisseurs of kitsch would be mad to miss it." ( Daily Telegraph)

Based on the long running Australian TV series which still has an enormous following around the world : this musical adaptation was a hit on the West End in the late 1990's and went on to tour the UK twice - running for two years.
All your favourite characters are there. The Wild Women of Wentworth include the Drag Queen - Vera Vicious : inside for stealing a fondue set and murder, the warden from hell known as The Freak, The Top Dog - a bikie Lesbian, the child-like Doreen who always carries a teddy bear and The Governor - a softy who believes in rehabilitation.
"A barnstorming spin-off with a pastiche of every pop style from R & B to gospel." ( Sunday Telegraph)
Here is the plot described by a serious Prisoner fan:
For this new version of Prisoner, they were able to laugh at the series but stay true to the original characters and scripts.
The storyline revolves around Lily being imprisoned for killing her sister ( of course she was innocent ) but during her time on the inside she sees the real Wentworth just as we did on television. The prison Governor ends up inside as an inmate, Joan takes her place, Franky goes crazy and there is a Wentworth fashion show!

It all ends happily ever after of course.
Authors
Related Shows
Photos
Cast
VERA VICIOUS – Indeterminate age. Could be a drag queen. Comic. Locked up in Wentworth Prison for stealing a fondue set, soliciting and murdering her sister.
JOAN FERGUSON (THE FREAK) – A tough Nazi-like warder who believes in strict discipline. Deals in drugs.
FRANKY DOYLE – The tough lesbian "Top Dog." Deals in drugs. A bikie on the outside.
DOREEN ANDERSON – Childlike, who always carries her battered teddy bear. Franky's cell-mate
CHRISSIE LATHAM – A prostitute. Good-Looking
LIZZIE BIRDSWORTH – An old lag. Locked up for poisoning some sheep-shearers.
MARGO – A prisoner who's always ready to pitch in and help.
ERICA DAVIDSON (GOVERNOR) – A weak authority figure who believes in rehabilitation.
MRS MEG MORRIS – A warder whose husband was killed in a prison riot. Nice, and on the Governor's side.
ROY (MAN FROM THE DEPARTMENT) – A simple man sent to check on the running of the prison and who gets involved way out of his depth.
Sample Music
I Feel Like I Wanna Boogie Dance Mix
I Feel Like I Wanna Boogie opener
I Never Told Him I Love Him
Give Me A Man
Why Not For Me?
Sample Script
Instrumentation / Rentals
Piano, Keyboard, Electric Guitar, Bass, Drums.
Production Costs
16% of Box office