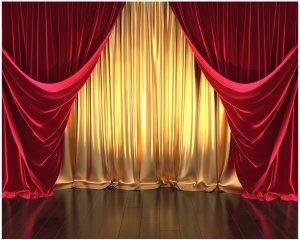 Actors take over an abandoned theatre to pay tribute to their friend and brilliant writer who died in a tragic road accident, ten years earlier. Each year on that anniversary they produce one of the writer's plays in his honour – even though there is never an audience to see it.
As the play progresses their various relationships are revealed, as is the driving force behind the annual commemoration.
The cast, though, are at a loss to know where one of the actresses has got to, and they search everywhere for her. When she does finally arrive it brings about an unexpected revelation that may well change all of their lives.
Authors
Related Shows
Plot / Synopsis
30 minutes approx. No set required. Perfect for a one-act play festival.
Cast
(2m, 3f)
Gilbert
Brian
Margaret
Susan
Elaine
Sample Script
Production Costs
On application.