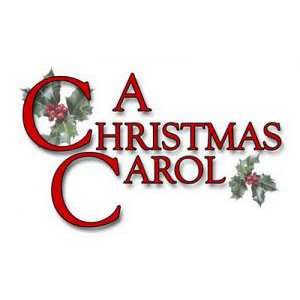 "Let the bells with-in the steeple. Ring with joy for all good people."
This gem married the drama of Charles Dickens with the music of Gilbert and Sullivan.
There is a smorgasbord of songs from The Yeoman of the Guard, The Pirates of Penzance, HMS Pinafore, Iolanthe, Trial by Jury, The Mikado, Patience and Ruddigore.
There are many rousing chorus numbers - with the entire cast on stage for almost half the production.
Authors
Related Shows
Photos
Plot / Synopsis
It is Christmas Eve. While all London is celebrating the season, only Ebenezer Scrooge is lacking in festive goodwill. He declares Christmas to be humbug, and makes life miserable for his nephew, Fred, and his clerk, Bob Cratchitt.
That night Scrooge is visited by the ghost of his former partner, Marley, who warns him of further visitations by three spirits. The first, the Ghost of Christmas Past, shows Scrooge scenes of his youth when he was apprenticed to Mr. Fezziwig, and engaged to his childhood sweetheart, Belle.
Next the Ghost of Christmas Present takes him to the homes of Fred and Bob Cratchitt, to see how they are celebrating the holiday. Scrooge is touched by the plight of Cratchitt's young crippled son, Tiny Tim. Finally the Ghost of Christmas Yet to Come shows Scrooge a possible future, beginning with Tiny Tim's funeral and going on to Scrooge's own death. Scrooge is overcome by remorse, and vows to reform and change his life.
Next morning he discovers it is still Christmas, the spirits having made their appearances all in a single night. Rejoicing in his new found joy of life, Scrooge buys a huge turkey and invites the Cratchitts to spend Christmas with him. Everyone celebrates the change in him, and Tiny Tim blesses the company.
Cast
Fred (his nephew)
Bob Cratchitt
Ghost of Christmas Pas
Marley's Ghost
Ghost of Christmas Present
Mr. Fezziwig
Tiny Tim
Auctioneer
Young Ebenezer
Old Joe
Mrs. Cratchitt
Fred's wife
Martha Cratchitt
Belle
Charwoman
Laundress
Charity Lady
Belinda Cratchitt
Young Fan (Young Ebenezer's sister)
Townspeople, street vendors, spirits, apprentices, party guests, funeral guests, etc. (SATB) On stage 45% of the show.
Sample Script
Instrumentation / Rentals
2 flutes (1 picc.), 1 oboe, 2 clarinets, 1 bassoon, 2 horns, 2 trumpets, 2 trombones, percussion,strings
Production Costs
12.5% Percent of Box Office Gross.