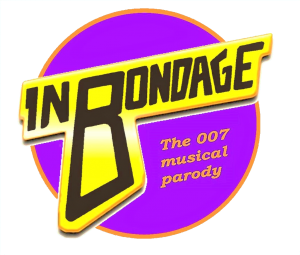 Singing! Dancing! Spies! Guns! Gadgets! Giggles!
The name's Bond. Jock, Jack, Jake, and Chesty. Bond: four brothers who are secret agents 007-Eleven. Their father was a famous British spy. Together with glamorous Russian Agent Undakova KGB they fight the evil forces of SENCHA (just like the tea but with less health benefits) and race to stop Lord Nefarius and his assassin Wussy Galore from launching Project Bad Kebab. Even the all-girl pop group The Sugar Cubes may be involved. The plot follows the format of most Bond films and has a tuneful pop score. The script cleverly uses the names of all the Bond films and allows for improvising. This show will have you shaken AND stirred!
Authors
Related Shows
Photos

Cast
Cast: minimum 12 with doubling (either 7M 5F, or 6M 6F). The Sugar Cubes are meant to be a 4-piece but could be played by two.
Cast can be expanded by adding Chorus as lab technicians, nightclub patrons, waitstaff, mansion minions. One version expanded the Sugar Cubes from four to seven and renamed them the 7 Deadly Sins.
Sample Script
Instrumentation / Rentals
Orchestration: 3 versions: - Solo Piano, - 4 piece rock band (Piano/Kbd, Elec Gtr, Elec Bass, Drums), - 7 piece (same as 4 piece plus Trumpet, Trombone, & Rhythm Gtr.)
Production Costs
14% of Box office and Hire fees.