35 weeks ago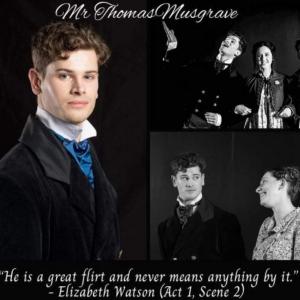 Click here to read the DSP newsletter for theatre companies and schools which stage plays, comedies and theatre restaurant productions.

New releases include a play adaption of Jane Austen's unfinished novel The Watsons (pictured above) and two new comedies from Devon Williamson : The Hardcase Hotel and Christmas Can Be Murder.

Plus how Eddie Perfect thrilled a community theatre company in Victoria staging The Beast.

See also David Spicer interview Geoffrey Atherden, the writer of Mother and Son, and one of the first community theatre companies to stage his play adaptation.