40 weeks ago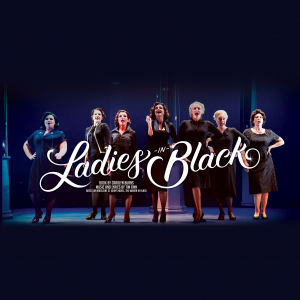 Is your theatre or school abundant with strong female musical theatre performers?

Here are the DSP list of musicals with terrific lead opportunities for you.

Large cast.

Ladies in Black Cast 8F and 3 M. A scrumptious coming of age musical set in the 1950's with the lead character a teenage girl who spends the time after completing her Leaving Certificate working in a department store.

Pride and Prejudice the Musical It has gorgeous music and 11 principal roles for females most with at least one solos.

I'm Not Henry Lawson's Mother Louisa Lawson was a woman of magnetic personality, a gutsy young bush wife, a pioneering Republican and one of Australia's early feminists. Can be staged entirely with 14 females or with males in minor roles.

Small cast

Margaret Fulton The Musical. This joyous musical traces Australia's cooking superstar's life life from working in a factory during WWII, to living in the rocks as a single mother, succeeding in a man's world, falling in and out of love, making a fortune then almost losing it. 4F 2 M

Motherhood the Musical 20 original songs, zany comedy, a cast of four women with optional chorus.

Real Housewives the Musical Localise the title for your community then grab a glass of pinot and watch the girls lie, cheat and sing their way up the social ladder. 4 F and 1 M

Talent showcase

Melba the musical Do you have a talented opera singer in your community. This musical splits the role of Australia's world beating diva into two parts. "Successfully melds an original score with operatic arias." Limelight Magazine.

Lola Montez When the aging temptress left her celebrity lovers in Europe and toured the gold fields of Ballarat - miners covered her stage with Gold nuggets.But the Editor of the Ballarat Times gave her act a panning. Lola responded by horsewhipping him in public.