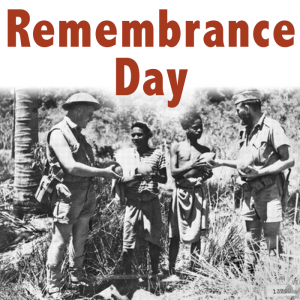 An old Australian soldier has been taken off an airplane returning to Australia. Now, on the eleventh of November, he is in a hospital with a second and possibly fatal attack of dengue fever. Cranky and acerbic, he remembers his experiences in East Timor. He fought there against the Japanese during the second World War. He also formed a close friendship with a young Timorese "criado" or helper and guide.
In the play, with a cast of two, we delve into the old soldier's conscience for he believes he betrayed his criado at the end when the Australian guerrillas were withdrawn. In his fevered imagination, his male nurse becomes his criado as well as other characters important in his memory.
The play, full of wry humour and political comment about Australia and East Timor, is a tribute to the East Timorese and to Australian war veterans.
" This is the best play on the subjects of war, international relations or male friendships I have ever seen" Jacqueline Bootes City Hub.
" This is quintessential story teller's theatre" Sun Herald.
" This is a play not to be missed" Green left Weekly.
Authors
Cast
Production Costs
12.5% of Box Office