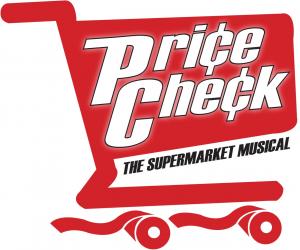 The world's first post Covid-19 musical, set in a suburban supermarket the year after the pandemic.
A colourful cast of quirky characters fight to keep the independent business afloat against a major chain store.
They all do their best to make meaningful connections in a world full of differences, whilst suffering the pressures of their own lives.
"This musical is just packed to the cereal box top with pure, unsaturated fun." Glam Adelaide.
"The musical numbers are catchy and clever." Broadway World.
"This quirky tale is hilarious. I could see it being picked up by secondary schools across the country," Stage Whispers.
Video
Authors
Related Shows
Photos

Plot / Synopsis
Price Check! was originally written as a musical comedy that explored the lives of five diverse characters in a suburban supermarket.
A well paid profit hungry store manager, with a bitter divorce and a bad dance routine.
A middle aged widowed checkout chick, slowly working her way through the junior shelf fillers in search of romance.
A new Indian migrant struggling with the strange Aussie vernacular, whilst displaying a unique devotion to his work.
A geeky store assistant flaunting his arts degree whilset hoping for an in store promotion to help fix his failed marriage.
An elderly patron suffering from loneliness and a bout of sharp tongue.

In 2020 the script was updated to include five more minor principal roles and chorus.
They include a divorced teacher who was banned from the store, for hoarding toilet paper during the pandemic.
Act One is set in late September.
Act Two commences with Christmas in October.
Read a detailed synopsis in the script sample below.
Cast
David Fisher (28) – A geeky supermarket store assistant flaunting his arts degree, hoping for an inhouse promotion to fix his failed marriage.
Narelle Sims (40) – A checkout chick and victim of circumstances.
Zayeeb Dash (25) – An Indian immigrant with a kinky fetish.
Mr Butler (59) – A manipulating profit hungry store manager with a secret passion for dancing.
Mrs Zimmerman (75) – An elderly Jewish lady with a hearing impairment. ( Can be substituted for an ethnicity reflected in your local community such as Greek, Italian, Lebanese, South Pacific Islander etc.)
Mrs X (75) – An elderly lady remarkably similar to Mrs Zimmerman.
(New characters introduced in 2020 for a larger cast)
Buffy Lowe (28) – The new security guard. In Act 1 dressed in pants, hair tied back.
Kevin Stark (35) - A banned customer, teacher, divorce.
Amanda (32) – A rude customer, CEO, power dresser.
Tommy (18) – Mr Butler's daughter's boyfriend, shelf stacker, deadbeat.
Vicki (50) - Mr Butler's glamorous ex-wife.
CHORUS.
Sample Music
Nuts About Fruit Backing Track Sample
All I ever wanted Backing Track Sample
Am I Crazy Backing Track Sample
Price Check Backing Track Sample
Sample Script
Instrumentation / Rentals
Conductor Score plus Scores for 6 Piece Orchestra : Piano, Bass Guitar, Drums/Percussion, Flute, Clarinet & Trumpet. CD Backing Track also available.
Production Costs
14% of Box Office.