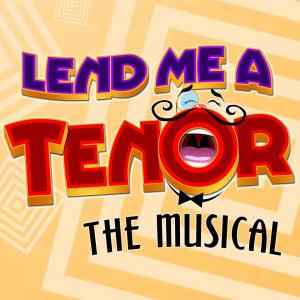 The riotous tale of mistaken identities and unexpected romance explodes in this brand new musical comedy based on the Tony award nominated play. It's 1934 and Opera virtuoso Tito Merelli is about to revive Otello for the ten-year anniversary of the Cleveland Grand Opera Company. When Tito becomes unexpectedly incapacitated, a suitable replacement must be found. Max, the Opera Director's sheepish assistant, is charged with the daunting task of finding a suitable replacement. Who is cavalier enough to replace him? With the help of a menacing soprano, a tenor-struck ingénue, a jealous wife, and the Cleveland Police department, mayhem, lunacy and shear panic ensue, but in the end the show must always go on.
"Glorious! A Good-Hearted Show with Real Laughs" - The London Times
"Smart, sophisticated, and wonderfully funny." The Herald Journal.
"Lend Me A Tenor: The Musical is worthy of every standing ovation it garners. " Daily News.
Listen to the music if you visit this page.
Video
Authors
Photos
Cast
Characters:
Henry Saunders: Executive director of the opera house, 50s
Bernie Guter: stage manager of the opera house
Max Garber: his assistant, late 20s/early 30/s
Opera Guild Lady #1: lady of the Opera Guild, 50s-
60s
Opera Guild Lady #2: lady of the Opera Guild, 30s-
40s
Opera Guild Lady #3: lady of the Opera Guild,
20s
-
30s
Diana Divane: diva of the opera house, 40s
Maggie Saunders: Saunders
'
daughter, mid 20s
Tito Merelli: the international opera star, mid/late 40s
Maria Merelli: his volatile wife, late 30s/early 40s
Otello Cast Members
Reception Committee
Reporter
Photographers
Mayor of Cleveland
Harry
Bellhops
Housemaids
Mickey
Joe
Instrumentation / Rentals
Keyboard, Bass, Percussion, Violins 1, 2, and 3, Reeds 1, 2, 3, and 4, Trumpets 1 and 2, Trombone, Horn
Production Costs
16% of Box Office.