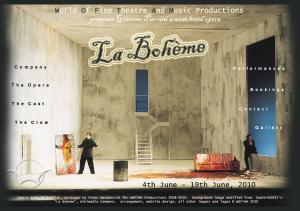 Faithful English translation of one of the greatest romantic operas ever written. All singing is in the original keys. But this adaptation has modest edits to simplify the plot and keep the focus on the four lovers.
Orchestration has been reduced to a more affordible size.
The children's chorus and chorus have been simplifed to be more suitable for less trained singers.
Authors
Related Shows
Sample Script
Instrumentation / Rentals
Keyboard 1/Piano. Keyboard 2. Electric Bass. Drum/Percussion. 2 Trumpets. French Horn. Flute/Piccolo. Clarinet. Cello.
Production Costs
12% of Box Office.