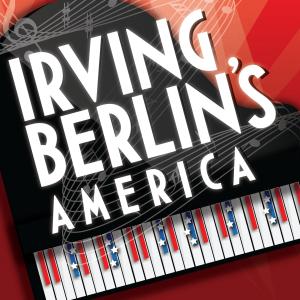 This charming musical is dedicated to the man who came to personify American popular music during the last century. Irving Berlin came from rags to riches, rising above the tenements of the Lower East Side to become the most popular and highest-paid songwriter in the world. On the last night of his life, Berlin is visited by a young man who takes him on a journey through his memories to shine a bright light on the legacy he has created. Filled to the brim with many of his greatest hits, including "Alexander's Ragtime Band," "Oh! How I Hate to Get Up in the Morning," "I Love a Piano," and "A Simple Melody," Berlin's inspiring story is the true embodiment of the American spirit, and is sure to inspire and delight audiences of all ages.
Video
Authors
Written, Arranged, and Originally Directed by Chip Deffaa
Photos

Plot / Synopsis
Irving Berlin (1888-1989) was the most popular single songwriter in history. He wrote more hits— and made more money— than any of his competitors. He provided the scores for 19 Broadway shows and 18 Hollywood film musicals. George Gershwin called him "the greatest songwriter that has ever lived." But no one has told Berlin's life story in a show. Until now… ASCAP/Deems Taylor Award-winning writer Chip Deffaa— who wrote and directed such Off-Broadway successes as George M. Cohan Tonight! and One Night with Fanny Brice— has dramatized the life of Berlin. Irving Berlin's America is a two-character musical fantasy set on the last night of Berlin's life. Berlin gets a visitor— who might be an admiring youth from the neighborhood… or just might be the Angel of Death….
Act I
As the lights come up, we find Berlin alone on stage. The reclusive Berlin, who's 101 years old, is painting, late at night, at his home in New York. And he is singing to himself: "All By Myself." He pauses– and then is surprised to hear someone singing one of his song hits back to him— from the sidewalk in front of his home, down below: "Nobody Knows (And Nobody Seems to Care)." He tries in vain to get this enthusiastic sidewalk singer– who appears to be about 17– to be quiet.
The singer– who says his name is "Jack"— asks if he could come in for a bit. Grudgingly, Berlin agrees. Jack arrives bearing a gift: a piece of lemon meringue pie. Berlin says it tastes exactly like the pie he used to love at the long-gone Horn and Hardart Automat, many years before. He observes: "That was my idea of paradise– the Horn and Hardart Automat."
Jack tries to cheer up the melancholic Berlin by singing a rollicking Berlin classic: "I Love a Piano." Berlin tells him: "You sing like an angel." Jack replies, "I dance like one, too," and dances a bit. Jack gets Berlin to join him, singing and dancing to "Simple Melody" / "Musical Demon." Berlin is enjoying hearing his old songs again, noting: "My whole life is in my songs."
Jack says he's interested in hearing about Berlin's life. He inquires: What are Berlin's earliest memories?
They're not always happy ones, Berlin acknowledges, recalling the pogrom that drove his family out of Russia when he was a small boy. He was just five– and terrified– when Russian soldiers showed up in their village, saying the Jews would have to leave. His mother told one of the soldiers: "You don't frighten me; I have looked into the face of the Angel of Death himself, and he has a kinder face than yours." But the soldiers order everyone out. Berlin watches, in horror, as his family's home is burned to the ground. And the family makes the long trek to America.
Throughout his life, Berlin tells Jack, songs of loss and loneliness, and of homesickness, have always come easily to him. He sings, reflectively, "Home Again Blues."
But as a small boy in New York City, Berlin adapted to his new home quickly. He loved the energy of the city, and the excitement of street-parades letting everyone know that a show was on its way ("The Circus is Coming to Town").
His parents, however, never fully make the adjustment to the new country. His father dies. His mother struggles to support five children. By age 13, Berlin is out on his own for good– a street kid, singing for spare change. Within a few years, he finds steady work as a singing waiter in Mike Salter's big, rough beer hall. There's a whorehouse and opium den above the hall. Young Berlin sings bawdy parodies of popular songs. When he wants to sing a "class song," he sings something by his favorite living songwriter/entertainer– his first idol– George M. Cohan ("Mary's a Grand Old Name"). He saves money so that he can go see the dynamic Cohan perform on stage ("The Yankee Doodle Boy").
While working at Mike Salter's place, Berlin begins creating songs. Because he cannot read or write music himself, a trained musician must write down Berlin's songs for him– a system that Berlin will use for the rest of his life. His earliest efforts show clearly the influence of George M. Cohan ("Yankee Love")– who tells him that he's too talented to be imitating anybody; he needs to find his own voice, and then sell himself as hard as he can ("Blow Your Horn").
Berlin has modest successes, writing catchy songs such as "Grizzly Bear," which Mae West helps to popularize in vaudeville. Cohan offers Berlin a chance to get some good exposure by inviting him to join the star-studded cast of the annual "Friars Frolic" benefit show, which he is organizing. There, Berlin introduces a song that will become one of the greatest hits in the history of popular song, soon selling two million copies of sheet music, and making Berlin internationally famous: "Alexander's Ragtime Band."
Act II
At his townhouse, the aged Berlin is enjoying these memories of a time when he was on top of the world. Berlin and his visitor have fun singing one of Berlin's irresistible Broadway showstoppers: "Everybody Step." Berlin tells Jack that he is glad he's getting this chance to relive the high points of his life. He's grateful to Jack for giving him this opportunity to look back. "Ehhh, it's what I do," Jack mutters– and asks Berlin, when did Berlin first fall in love?
Berlin tells how he was so smitten with Dorothy Goetz– a beautiful singer who turned up at his office one day, in search of a song– that he proposed marriage within a few weeks of meeting her. For their honeymoon, they sail to Havana ("I'll See You in C-U-B-A"), but she catches a virulent strain of typhoid fever. It proves to be fatal. Lost in grief, Berlin pours his feelings into a song: "When I Lost You."
After the death of Dorothy, a dozen years will pass before Berlin will look at another woman romantically. He buries himself in his work.
As much as a he likes writing songs, though, a part of him wishes he could make it as an entertainer, too– the way that, say, Cohan has. He gets a chance to demonstrate what he can do on stage when the Shuberts add him to a big Broadway show they're producing, starring the one-and-only Eddie Foy, Up and Down Broadway. Berlin introduces, "Oh, That Beautiful Rag." Industry pros tell him to stick to his songwriting.
He's glad he gets to write for the biggest stars in the country. Everyone is singing Berlin's songs, from Eddie Foy and his seven high-spirited kids ("Some Sunny Day") to the indomitable Jolson ("This is the Life"), to Miss Fanny Brice ("Sadie Salome").
Jack gets Berlin to recall other showbiz legends he knew, including Fred Astaire, Bing Crosby, Judy Garland ("I Want to Go Back to Michigan," "Mandy," "I've Got my Captain Working for Me Now," "When the Midnight Choo-Choo Leaves for Alabam'"). He loved their work, and the way they sang so many great songs of his; but he knew them well enough to feel sure their lives were not as fulfilling as his own.
Jack notes that, over the years, Berlin met the most desirable showgirls and actresses on Broadway and in Hollywood ("A Pretty Girl is Like a Melody"). Surely, he must have found them tempting?
Berlin says he never knew anyone more beautiful, inside and out, than the woman who became the second Mrs. Irving Berlin, Ellin McKay. They wed, despite the strident objections of her parents. He paid no mind to such objections ("Pack Up Your Sins and Go to the Devil"). They enjoyed more than 60 years of married life together.
Berlin wrote the songs for classic productions of stage and screen, including Annie Get Your Gun, Call Me Madam, Easter Parade, and White Christmas. Looking back over a lifetime of career successes, what was he proudest of? Jack asks. What did he consider the high point of his career?
That's easy, Berlin suggests; it was entertaining the troops and boosting morale with an all-soldier show he created and starred in, during the Second World War, This is the Army. And he sings the song G.I.s never tired of hearing him sing: "Oh, How I Hate to Get Up in the Morning."
Berlin realizes he's lived a full life, and he's lived it on his own terms.
No unfulfilled wishes remaining? Jack wonders.
Well, Berlin suggests, maybe he would like another cup of coffee. Maybe he would like another piece of pie. Maybe he's ready to step out with Jack for a bit of the night air. See if they can find a Horn and Hardart. Or die trying. Berlin asks for his exit music– "When I Leave the World Behind" –and steps out.
Cast
Irving Berlin is, in this play, 101 years old. The most successful songwriter in history, he has been living like a recluse for some 20 years. He is cranky and crotchety– a likable curmudgeon who gradually warms up to his young visitor. He sings his old songs with warmth, sincerity, and– at times– vaudevillian flair. The actor playing Berlin needs to have a good feel for older songs, and also good comic timing; landing the comic lines in the play is just as essential as delivering the serious, sometimes poignant ones.
Jack– Irving Berlin's mysterious young visitor— appears to be perhaps 16 or 17, wholesome and immensely likable, with lots of personality. The role calls for a real triple-threat, who can act, sing, and tap-dance with panache. He and Berlin must have good chemistry, and must be able to put across vaudeville numbers– separately or together— with showmanship. If Jack can also do a handspring, that is a plus; he can end the first act with a handspring.
Setting: The home of Irving Berlin, on the night of September 22, 1989.
Production Costs
12.5% of Box Office.