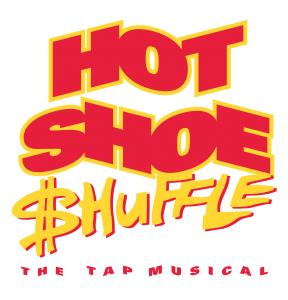 Hot Shoe Shuffle has been a smash hit musical across Australia and the West End.
It starts when the seven tap brothers receive a telegram - telling them that they will inherit millions from their late father if they reproduce the famous Hot Shoe Shuffle one month after his death. More surprises follow when a lost twin sister turns up.
The dance musical features glorious music including Putting on the Ritz, a Fats Waller Medley, Song and Dance Man. The Rug Cutter and Name in Lights by Peter Allen.
Applications to stage this show are subject to individual assessment and approval by David Atkins Enterprises.
Video
Authors
Photos
Cast
Spring ( 33 years old) - The oldest brother. A smart arse cynic. The most clever and jaded of the brothers.
April ( 33 years old) Outgoing and positive. A zany sense of humour, instantly endears herself to people.
Max Renfield ( 50's) Driven by guilt, Max has contrived this entire story in order to reunite his family.
Slap (30 years old) The thinker, everything well considered, always off day dreaming. A hard worker and probably the toughest and strongest brother.
Buck (28 years old) A gambler, a practical joker, the clown of the brothers.
Wing ( 32 years old) The second oldest brother, more responsible and conservative.
Tip ( 24 years old) The charmer, the smooth talker, quirky and unconventional.
Tap (26 years old) The glamour boy most handsome and sophisticated.
Slide (17 years old) Youngest brother, good humoured and open, always putting his foot in his mouth.
Instrumentation / Rentals
Trombone. Drums Bass Guitar Percussion WW1 - Alto/Clarinet Flute WW2 WW3 Bass tenor Clarinet WW4 Tenor Clarinet Trumpet 1. Trumpet 2 Trumpet3
Production Costs
16% of Box Office.