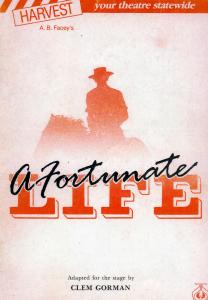 Adaptation of A.B. Facey's classic novel. The story of a parentless boy who started work at eight on the frontier of Western Australia, struggled as a rural worker, survived the gore of Gallipoli, the loss of his home in the Depression and tragedy in World War 2 - yet still felt he was fortunate. Beautiful adaptation performanced across Australia.
Authors
Related Shows
Cast
Cast 30 Principals. Minimum can be done with is 7 Men and 3 women.
Sample Script
Production Costs
12.5% of Box Office.