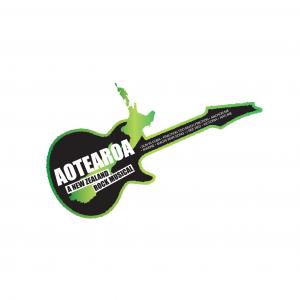 There is a fraction too much friction when a developer threatens the endangered Rowi (Okarito Brown) Kiwi found in the forests of Westland on the South Island of New Zealand.
Includes songs from Split Enz, Crowded House, Dave Dobbyn, Dragon, The Mutton Birds, Jenny Morris and many more.
"A great foot tapping feel good show that drew a standing ovation."
Manawatu Standard
"The songs in this outstanding play by Jamie Lawrence are part of that fabric we call Aotearoa, New Zealand. They are some of the best Kiwi songs ever written. They will mean all of the above for you, as they do for me, because I am Maori, a New Zealander, a Kiwi."
Richard Anaru - Musical Director Rotorua Musical Theatre
"One of the best New Zealand shows I've been involved with"
Peter Meikle - Director Blenheim Musical Theatre
"The singing, dancing and acting talent is top-notch, generating plenty of loud whoops, applause and laughs from the audience throughout. I can't think of a better show to go down in Rotorua Musical Theatre history as the only production for 2020."
Rotorua Daily Post
Video
Authors
Related Shows
Photos
Plot / Synopsis
Plot and Song List.
Maxine a local Maori girl and Dan a local Pakeha are boyfriend and girlfriend. They are 4th generation locals of a small town in Westland on the West Coast of the South Island in New Zealand. We first meet them aged 17 when they are in the forest in Westland searching for the Rowi Kiwi.
The story then cuts to six years later. Maxine has left the local town to become a lawyer in specializing in Environmental Law in the city. Dan has pursued his love for the sea and followed in his father's footsteps skippering the family's local fishing boat.
A hotel development is scheduled for the Westland forest. The notorious developer Ashton Winters has received permission to build an international resort in the forest to cater for the increasing international tourist market coming to view Franz Joseph Glazier.
There is much debate in the town and its surrounds as to its benefits or otherwise of the development. The case for – job creation and a major boost to the tourism dollar for the town vs against – the irreparable damage to the environment and the risk to native flora and fauna not least the Rowi.
Max's law firm is hired by the anti-development protest group that is led by an old university friend of Max's called Sash. This is great timing for Max as she is disenchanted with city life and misses her homeland on the West Coast. Once back in the town they find support from the protest group and particularly a local Maori girl called Ana. Ana's history is directly linked to Maori royalty and she has a deep spiritual belief in her ancestry.
Dan reconnects with Maxine when she arrives in town to work on the case. However they find they are on different sides of the fence when it comes to the development but there is obviously more than just a little magic still between them. Max starts to win Dan around to her side of the argument but the decider for him is when Max is roughed up by Winter and his goons – Dan immediately switches sides.
Meanwhile the local judge Justice Bennings, assisted by a severe case of Alzheimer's, totally misses the legal argument put to her and disallows the injunction to stop the development proceeding.
It appears they protest group are out of time and legal resolve. Ana informs them they must keep the faith and all is not lost. Perhaps nature will have a say in the outcome.
A New Zealand Rock Musical
Songs
Scene 1 Po Kare Kare Ana - disputed authorship
Scene 2 Whaling - Dave Dobbyn
Scene 3 Counting the Beat - The Swingers
Scene 4 April Sun in Cuba - Dragon
Why Does Love Do This To Me - The Exponents
Scene 5 Six Months in a Leaky Boat - Split Enz
Scene 6 Anchor Me - - The Muttonbirds
Scene 7 Dance All around the World - Blerta
Aotearoa Land of the long white cloud - Jenny Morris
Scene 8 Fraction too much Friction - Split Enz
Scene 9 Maxine - Sharon O'Neill
Scene 10 Don't Dream its Over - Crowded House
Scene 11 I See Red - Split Enz
Scene 12 Victoria - Dance Exponents
Scene 13 Nature - The Fourmyula
Scene 14 Maori War Song and Dance - Various
Scene 15 For Today - The Netherworld Dancing Toys
Post Curtain The Gumboot Song - Fred Dagg (John Clarke)
Cast
Maxine Rawhiti
- local Maori girl in early 20's who now works in the city as environmental lawyer.
Dan Jacobs - local pakeha boy in early 20's who owns a fishing business
Sash Reynolds - Maxine's university friend. Full time greenie activist
Ashton Winter - Property Developer – 50 ish a short and fat little fellow
Victoria Fisher - a very attractive local girl and more recently Winters girlfriend
Ana Koata - deeply spiritual 30 ish local Maori girl
Justice Bennings - in her eighties but still quite active physically and quite deranged mentally
Catherine Davies - Max's work colleague
Company
Fishing Crew - Crew 1 Stu; Crew 2 Jack; Crew 3 Johno; Crew 4 Tommy
Office Group - up to a dozen office workers
Protest Group - up to a dozen hippie/greenie types
Court Crew - up to 6 Court officers
Finale Crew - everybody
Sample Script
Instrumentation / Rentals
Tenor and Alto Sax, Violin, Drums, Electric Guitar, Bass Guitar, Key 1 and 2.
Production Costs
16% of Box Office.