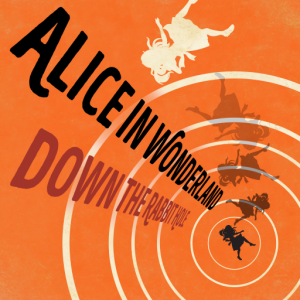 Audiences will delight at this modern-day play adaptation of Lewis Carroll's trip to Wonderland, in which the restless birthday girl chases after a very busy bunny and ends up in a bizarre world.
Mark Landon Smith's witty new adaptation brings Alice into the 21st century with sharp-edged humor as she traverses the land of the Cheshire Cat, the Mad Hatter, and the blustery Queen of Hearts.
Authors
Related Shows
Photos
Plot / Synopsis
"Alice in Wonderland and Alice in the Looking Glass are two of my favorite books. In writing this adaptation, I wanted to bring contemporary and anachronistic elements into the story, and give the characters a contemporary point of view and attitude. And to make the story a bit more relatable to today's audience. -Mark Landon Smith
Cast
Alice
Edith
White Rabbit
Door
Cheshire Cat
Caterpillar
Madge or Moose (depending upon gender cast)
Footman
Cook
Duchess
Humpty Dumpty
Flowers
Lily
Violet
Rose
Daisy
Amaryllis
Mad Hatter
March Hare
Dormouse
Club Soldier #1
Club Soldier #2
Queen of Hearts
King of Hearts
Two Card
Five Card
Seven Card
Casting Note: Roles which may be played by either gender are in italics.
Sample Script
Production Costs
12.5% of Box office